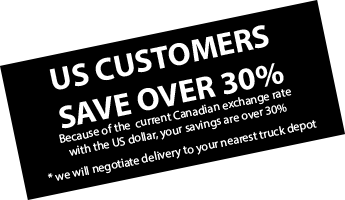 Mat Grapples
Pipe Grapples
Craig Attachments
Along with John Deere parts kits and used parts, Twin Deer offers the complete line from Craig Attachments. To see a complete listing, please visit Craig Attachments.
EXCAVATOR ROTATING MAT GRAPPLE [EX-CMG]
Perfect for loading, unloading, placing, and cleaning mats, the Craig Rotating Mat Grapple for excavators is the ideal tool to increase productivity and enhance matting capabilities. Features dual high torque motors for continuous 360° rotation and a low profile cylinder design that allows for greater opening capability and added stability over the competition.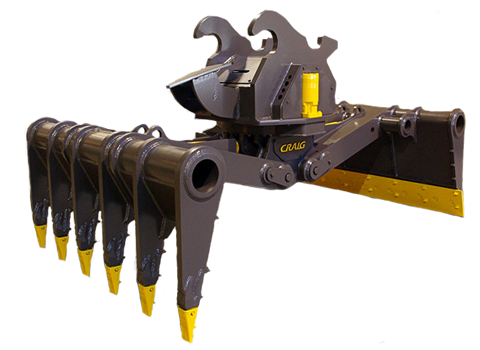 Two grapple sizes available capable of carrying 8' wide mats
120 - 150 class grapple capable of carrying two mats (~5,000 lbs*)
200 - 300 class grapple capable of carrying four mats (~10,000 lbs*)
Extra wide opening
Low profile design for added stability
Available in 2 clamp configurations - paddle and rake or two paddles
Optional valve in head control kit available - requires only one set of auxiliary lines
Dual bushings at all pivot points with grease fittings
Torque tube design and AR 100 plate construction in rake and paddle
* Max capacity subject to machine capability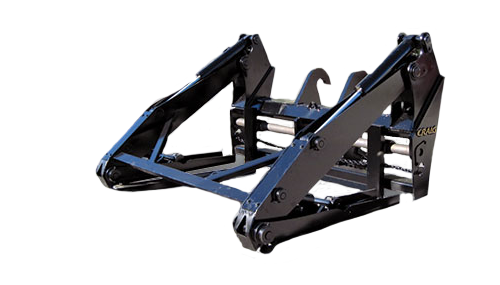 PIPE GRAPPLE [WL-CPG2]
The Craig Pipe Grapple is designed to work with all standard oil field pipe and features a low profile design that is the ultimate in high visibility.
Low back frame
Simple chain tine adjustment
Hoses concealed in frame
Central hose bank
Greasable pins and lugs
4" bore cylinders with 2" shaft
54" and 60" standard tine sizes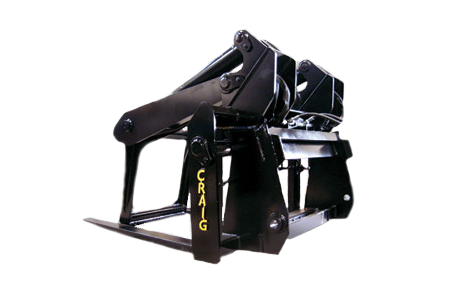 MAT GRAPPLE [WL-CMG]
Designed for work in the oil fields, the Craig Mat Grapple is the perfect tool for moving drilling mats around the job site.
Simple chain tine adjustment
Hoses concealed in frame
Central hose bank
Greasable pins and lugs
5" bore cylinders with 2.5" shaft
Tooth textured clamp provides a safe, secure grip
© 2017 Twin Deer Edmonton Alberta
New Parts Kits and Used John Deere Parts
Heavy Equipment Rentals, Sales and Service
Used Hyundai Loaders, Craig® Attachments
John Deere ® is the registered trademark of Deere and Company Moline Illinois
Hyundai ® is the registered trademark of the Hyundai Motor Company
EdmontonWebmaster.com