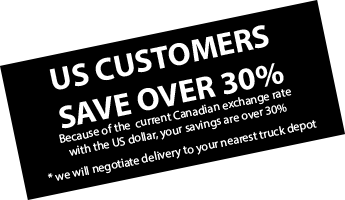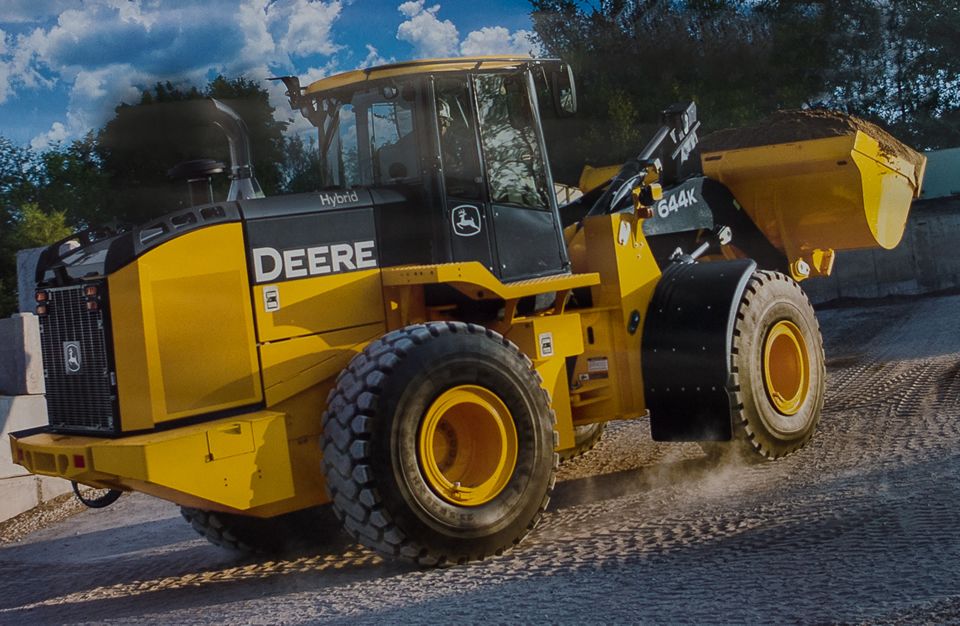 Used John Deere ® Parts
for Dozers, Skidders, Loaders, Backhoes
DISMANTLED MACHINES for
JOHN DEERE ® USED PARTS
(OVER 350 UNITS PARTED OUT)
Quality John Deere ® used parts and rebuilt parts for John Deere ® heavy equipment with over 40,000 used John Deere ® parts in stock. All used parts are cleaned and inspected prior to resale. The following exchange components for John Deere ® are available. Call us for your John Deere loader parts and John Deere backhoe parts.
Rebuilt 744H Loader Transmission
Rebuilt 644G Loader Transmission
Reman Short Blocks
Cylinder Blocks
Turbo Chargers
Hydraulic Pumps
Drive Motors
Injector Pumps
Water Pumps
Final Drives
Starters and Alternators
Major Overhaul Kits
Gasket Kits and Water Pump Kits
Crankshafts
Camshafts
Differentials HYD
Seal Kits
Bearing Kits
Reman Cylinder Heads
Transmissions
Twin Deer carries the most complete inventory of high quality new jobber engine kits and parts kits for John Deere ®. Maxiforce Parts Kits and Reliance Parts Kits are available to overhaul your John Deere ® engine.

USED PARTS JOHN DEERE ® BACKHOE, LOADER, CRAWLER, DOZER
Loader Blades - Many Models
MODEL M CRAWLER
MODEL 40 CRAWLER
420 CRAWLER
430 CRAWLER
440 CRAWLER
1010 & 2010 LOADER-DOZER
350A-B-C-D LOADER-DOZER
450A-B-C-D-E-G LOADER-DOZER-W/P
550A-B DOZER
555A-B DOZER
750A-B DOZER-W/P
655-755A-B LOADER
650G CRAWLER DOZER with WINCH
650JLCWP 6W DOZER
850A-B DOZER
850JLC 6W DOZER
855 LOADER
RUBBER TIRED LOADERS
444A-C LOADER
544A LOADER
544B LOADER
544C LOADER
644A-B LOADER
644C-D LOADER
644E LOADER
744H LOADER
844 LOADER
BACKHOES
310 BACKHOE
310A-B BACKHOE
310D BACKHOE
310SE BACKHOE
410 BACKHOE
410B BACKHOE
9300 SER. BACKHOE
93 & 95 SER. BACKHOE
410C BACKHOE
500A BACKHOE
500C BACKHOE
510 BACKHOE
710C BACKHOE
HITACHI EX150 BACKHOE (590D equivalent)
EXCAVATORS
490D EXCAVATOR
590D EXCAVATOR
690C EXCAVATOR
690DLC EXCAVATOR
790DLC EXCAVATOR
892DLC EXCAVATOR
210lC EXCAVATOR
TRACTORS
MODEL 56 RIDING MOWER
MODEL 85 RIDING MOWER
300 UTLITY TRACTOR
316 GARDEN TRACTOR
400 UTLITY TRACTOR
440 TRACTOR
500A TRACTOR
SCRAPERS
760A SCRAPER
860 SCRAPER
862 SCRAPER
USED JOHN DEERE ® SKIDDER PARTS
FORESTRY SKIDDERS &
FELLER BUNCHERS
440A-B SKIDDER
440C SKIDDER
540A-B SKIDDER
640A SKIDDER
648D GRAPPLE SKIDDER
648E-G GRAPPLE SKIDDER
740A GRAPPLE SKIDDER
693B FELLER BUNCHER
693B DELIMBER
693C FELLER BUNCHER
693D FELLER BUNCHER
693D DELIMBER
693E FELLER BUNCHER
793D FELLER BUNCHER
GRADERS
670A GRADER
770A GRADER
770B GRADER
JOHN DEERE ®
ENGINES DISMANTLED
3152 –3164D-T ENGINE
4202D ENGINE
4219-4239D-T ENGINE
4039T ENGINE
4039 pwth. ENGINE
4276D-T ENGINE
4045D-T ENGINE
4045T pwth. ENGINE
5030T pwth. ENGINE
6303-6329 ENGINE
6359 ENGINE
6414D-T ENGINE
6068D-T ENGINE
6404D-T pwth.ENGINE
6466T-A ENGINE
6076T ENGINE
6081T ENGINE
6081T pwth. ENGINE
6531D-T ENGINE
6619T ENGINE
6101D-T pwth. ENGINE
6125 AH pwth. ENGINE
6059D-T ENGINE
HYUNDAI
740-7 LOADER (Running Unit)
770-3 LOADER
200-3 EXCAVATOR
ALLIS CHALMERS
HD-5 CRAWLER LOADER
HD-6 CRAWLER LOADER
HD-11B CRAWLER DOZER
200 SCRAPER
CATERPILLAR
977K CRAWLER LOADER
221B FELLER BUNCHER
D6D DOZER
INTERNATIONAL
VOLVO
NEW ARRIVALS FOR DISMANTLING
JD850J Crawler Dozer
JD 644E-G LOADER
744H LOADER newly parted
JD 750B WP newly parted
650G CRAWLER DOZER with WINCH newly parted
650J LGP newly parted
© 2020 Twin Deer Edmonton Alberta
New Jobber and Used John Deere Parts
Heavy Equipment Rentals, Sales and Service
Used Hyundai Loaders, Craig® Attachments
John Deere ® is the registered trademark of Deere and Company Moline Illinois
Hyundai ® is the registered trademark of the Hyundai Motor Company
EdmontonWebmaster.com